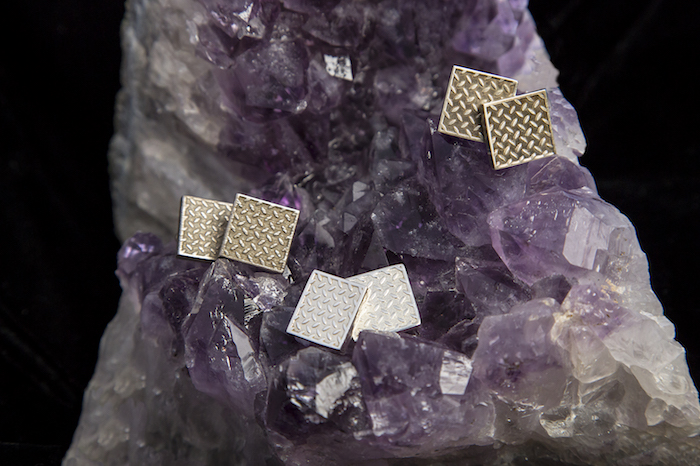 COMPANY MISSION
Tuff-Links, LLC is dedicated to transforming familiar patterns and textures seen every day in industry, in nature, & in architecture into beautiful articles of jewelry for both men and women using state of the art 3D Printing techniques.
ABOUT TUFF LINKS
/\Tuff-Links began quite serendipitously, when a Dallas ear, nose, & throat surgeon, Dr. Keith E. Matheny, employing his background in designing and fashioning medical devices for use during surgery, created a pair of cufflinks for himself that he had been unsuccessful in finding in the numerous jewelry galleries throughout the Southwestern United States, including Santa Fe, New Mexico.
Each time Matheny wore the cufflinks, the response was overwhelming, and people would ask him to make pairs for themselves & loved ones, sometimes in different metals or with different finishes. Matheny enjoyed finding this creative outlet and learning to work with various metals and finishing techniques. Eventually, various gallery owners and retailers alike encouraged the creation of an entire line of jewelry. And so, the collection was born.